Book of Condemnation

Spellweaver
(Offhand, Book)
712 Critical Hit Rate
712 Critical Hit Rate (base)
+41 Maximum Damage
+5,00% Attack Speed
Durability: 60/60
>> Requires level 30
Melting value:

8610
Selling price:

2

66

40
Location: Mobs Level 25-34
Possible Locations
Edit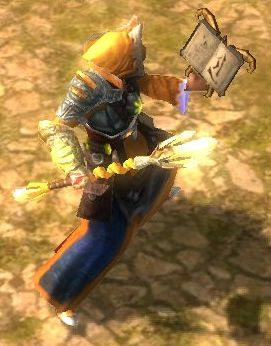 Alternatives
Edit
Alternatives for "Off hand":
Level 50 Upgrade
Edit

Book of Condemnation (Upgraded)

Spellweaver
???? Critical Hit Rate
???? Critical Hit Rate (base)
+68 Maximum Damage
+5,00% Attack Speed
Level:30
Increase
Level: 50
???

Critical Hit Rate

+???.0
????
7

Armor Value

+8.0
15
41
Maximum Damage
+27.5
68
Glyphs: 12939198
Ad blocker interference detected!
Wikia is a free-to-use site that makes money from advertising. We have a modified experience for viewers using ad blockers

Wikia is not accessible if you've made further modifications. Remove the custom ad blocker rule(s) and the page will load as expected.