Eldfaris' Rune Bow
Ranger
(Main Hand, Longbow)
??-?? Damage
0.83 Attacks per Second
(??.?? Damage per second)
??-?? Damage (base)
+17 Damage
Durability: 45/45
>> Requires level 30
Melting value:

8610
Selling price:

-

-
Location: Mobs level 25-34
Possible Locations
Edit
Random drop from level 25-34 monsters in the Torstrond region.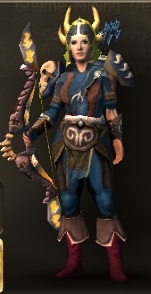 Ad blocker interference detected!
Wikia is a free-to-use site that makes money from advertising. We have a modified experience for viewers using ad blockers

Wikia is not accessible if you've made further modifications. Remove the custom ad blocker rule(s) and the page will load as expected.