Jumping Jack-O'-Lantern
Use, is not depleted when used
Your constant companion in times of uncertainty. He'll follow you so closely that your mouth will be watering for pumpkin pie.
Effect:
Calls your little companion
Increases health by: 5%
Obtained Through: Bloody Harvest (2012), Dragan's Return, Conspiracy, Nightmare 'Blazing Inferno'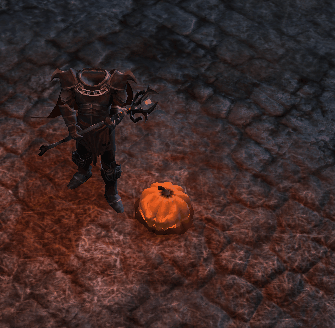 Ad blocker interference detected!
Wikia is a free-to-use site that makes money from advertising. We have a modified experience for viewers using ad blockers

Wikia is not accessible if you've made further modifications. Remove the custom ad blocker rule(s) and the page will load as expected.