The Path of Destiny is the first quest chain new players will receive. The quest will guide players through the Pilgrim's Path to fight Wartnose, the first boss players will face. At the fourth quest in the chain, the quest diverges based on the player's class. Dragonknights will report to Howard Gort, Spellweavers will speak with Clara Lectura, and Rangers will talk to Katos Skutu.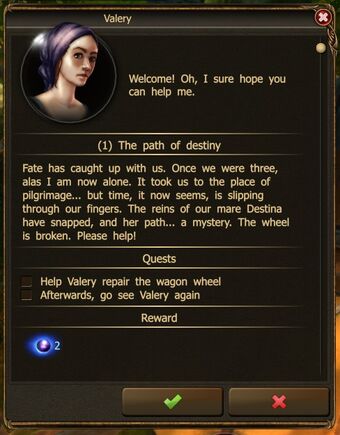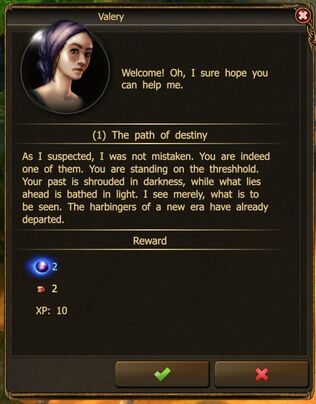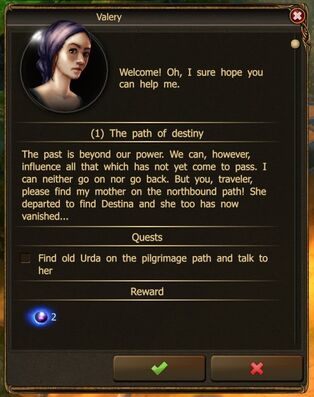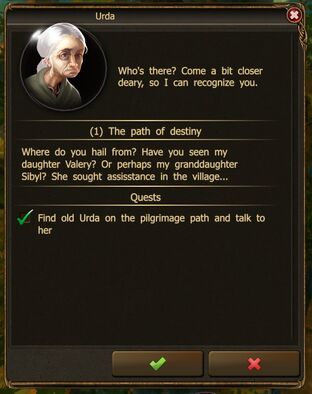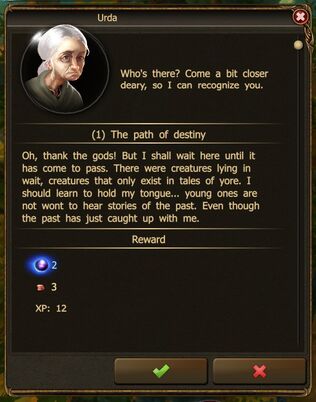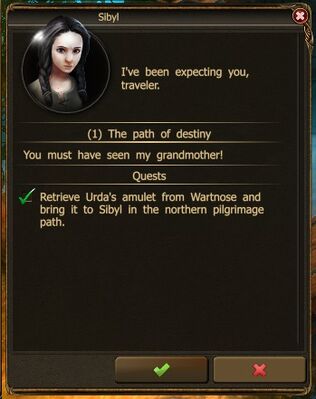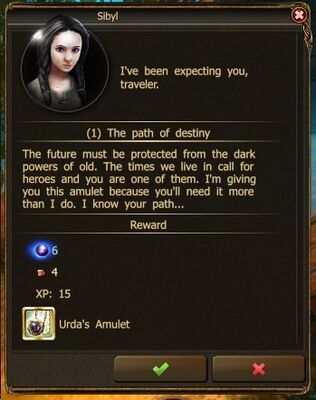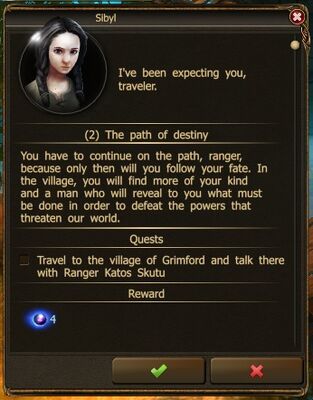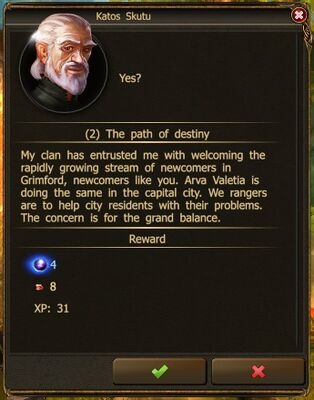 Ad blocker interference detected!
Wikia is a free-to-use site that makes money from advertising. We have a modified experience for viewers using ad blockers

Wikia is not accessible if you've made further modifications. Remove the custom ad blocker rule(s) and the page will load as expected.