The first quest of this series will be unlocked once the character has reached level 11.
Poison Connoisseurs (Hagastove Grotto)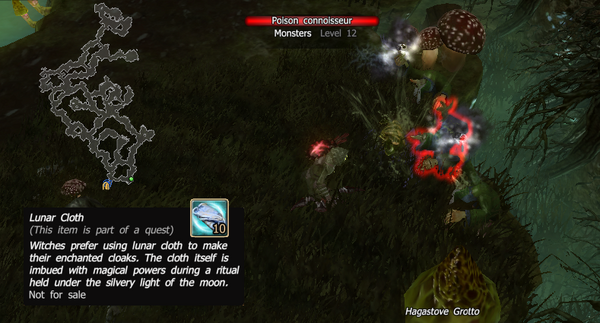 Vicious Spiderspawn (Eternal Grove)

Resurrected Tournament Archers (Crypt of Kings)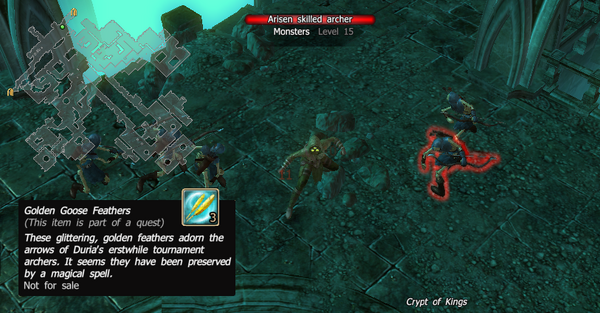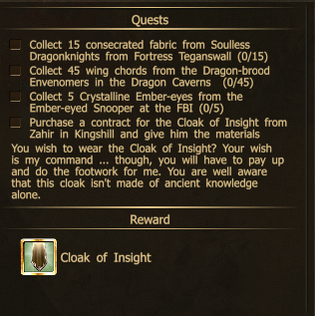 Soulless Dragonknights (Fortress Teganswall)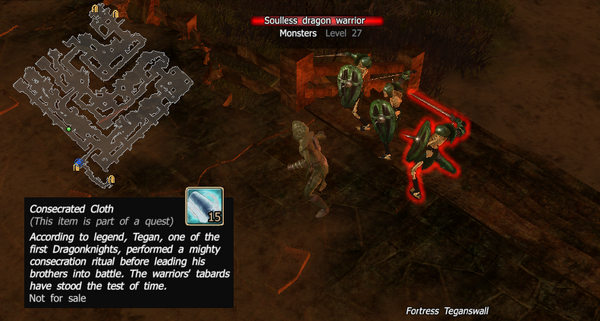 Dragon-brood Envenomvers (Dragon Caverns)

Ember-eyed Snooper (Foxarrific Burrow of Investigation HQ)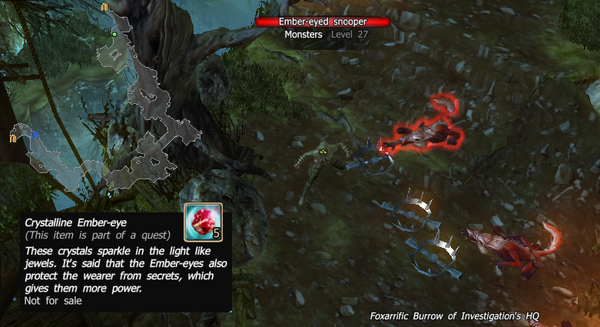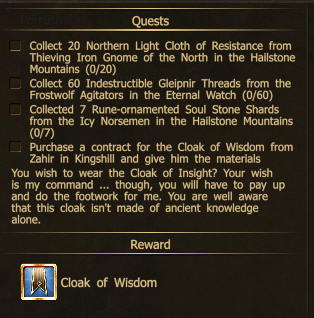 Thieving Ice Gnome of the North (Hailstone Mountains)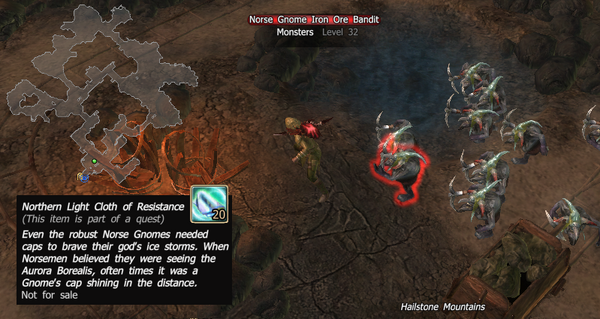 Frostwolf Agitator (Eternal Watch)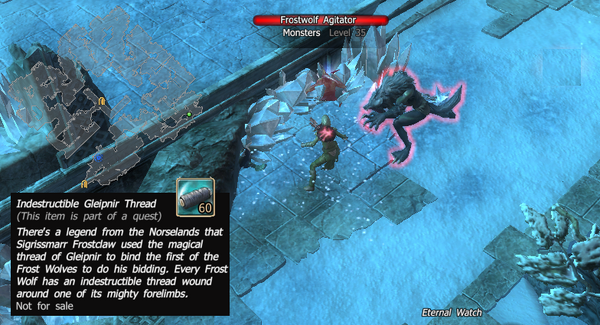 Icy Norsemen (Hailstone Mountains)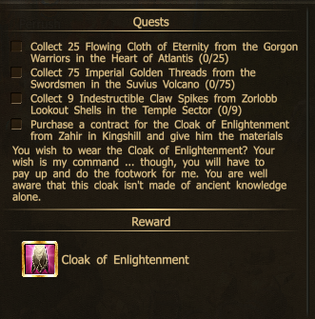 Gorgon Warrior (Heart of Atlantis)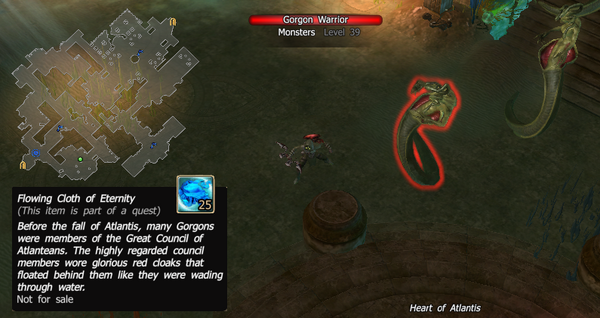 Swordsman (Mount Suvius)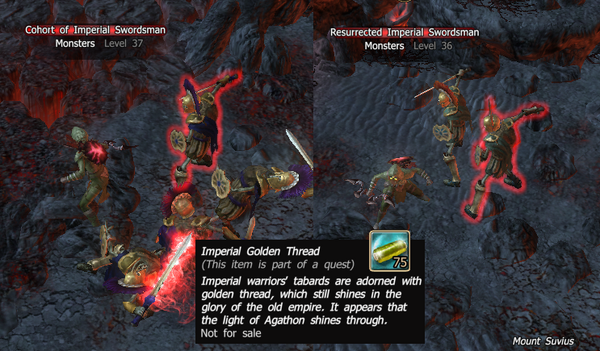 Zorlobb Lookout (Temple Sector)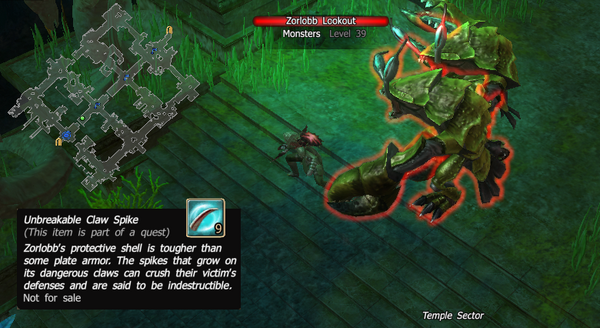 Mortis Priest (Halls of the Dead)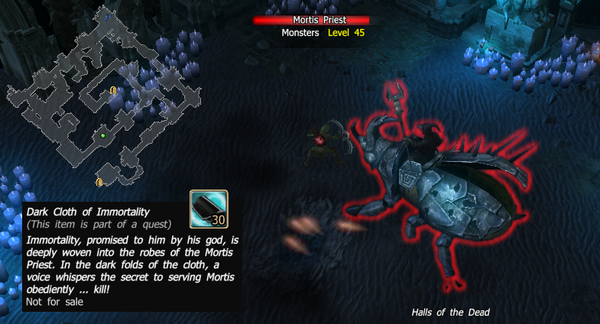 Dark Skeleton Archer (Halls of the Dead)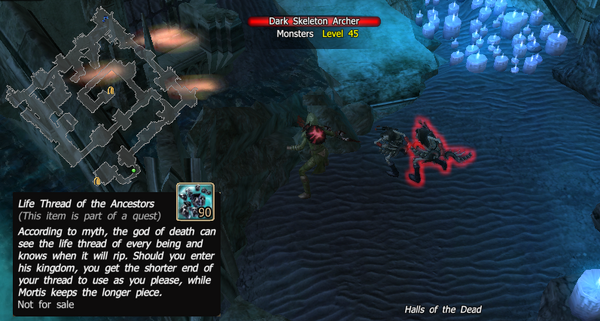 Cold Minion of Death (Ocean of Bones)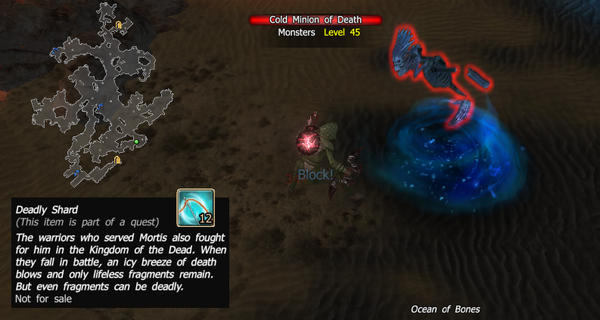 New Quest for the Cloak of Power
Edit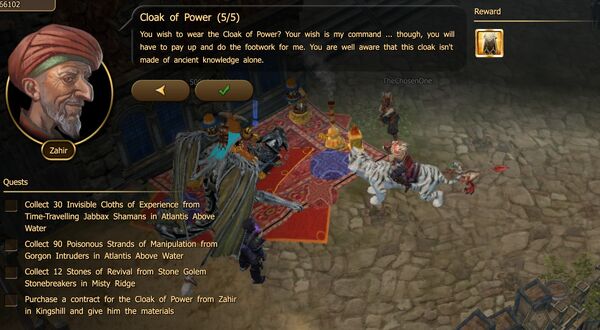 Gorgon Intruders/Gorgon Contaminators (Atlantis above Water)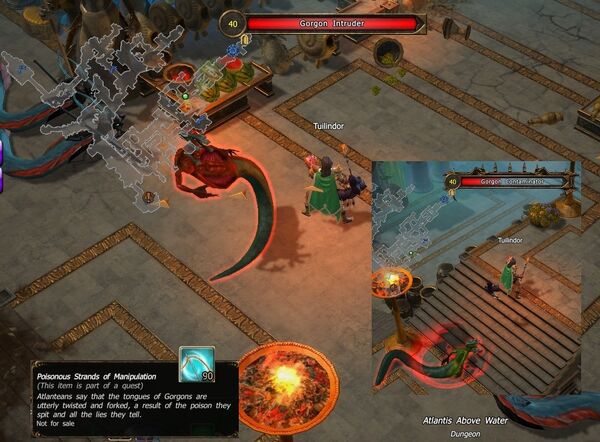 Stone Golem Stonebreakers (The Misty Ridge)
Ad blocker interference detected!
Wikia is a free-to-use site that makes money from advertising. We have a modified experience for viewers using ad blockers

Wikia is not accessible if you've made further modifications. Remove the custom ad blocker rule(s) and the page will load as expected.