Teleport
Spellweaver
Range
10,0 meters
Area of Effect
Self
Cooldown
10 seconds
>>Required Level
9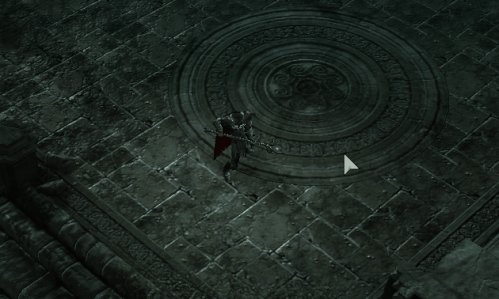 Teleport is a basic dodging ability for Spellweaver. It is unlocked at level 9.
Description
Edit
Teleports you to a desired location within a 10,0 meter radius.
Talent enhancements
Edit
| Icon | Talent | Enchancements | Level | Cost |
| --- | --- | --- | --- | --- |
| | Aftermath | Teleporting increases your movement speed by 25% for 1 second. | 10 | 2 |
| | Counterspell | Teleporting frees you from any and all negative effects, such as stuns. | 11 | 3 |
| | Refreshing Change of Scenery | Teleporting completely regenerates your mana. | 12 | 5 |
Being the only dodge mechanism for Spellweavers, it has a short cooldown, and no mana cost. With the talent "Refreshing Change of Scenery", Teleport can fully restore a Spellweaver's mana pool, making it one of the most usefull skills for the class, and allowing most of Spellweaver's combos.
In the early states of the game, Teleport cost Health Points to use, and the non-damaging-version of the ability seen in the game today was only available through the use of arcane essences.
Ad blocker interference detected!
Wikia is a free-to-use site that makes money from advertising. We have a modified experience for viewers using ad blockers

Wikia is not accessible if you've made further modifications. Remove the custom ad blocker rule(s) and the page will load as expected.